Ebook
The beautiful Five Elements Reference Cards are available as an Ebook on Amazon:
Hard copy 
Hurrah, the cards are available in hard copy again, after my move to Australia!
The cards are A6/postcard sized, and they come in a snap-shut plastic wallet.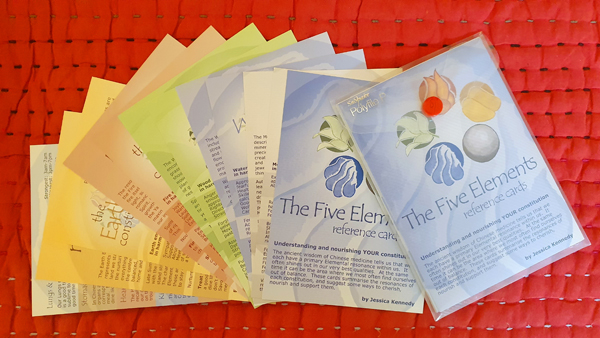 1-2 sets – AU$11.50 per set, plus postage
3-9 sets – AU$10 per set, plus postage
10+ sets – AU$9 per set, with free delivery
Rest of the world
Because the postage is unfortunately so expensive, the minimum order for the rest of the world is 10 sets, at US$6.50 / GB£5 per set, plus postage.
Just get in touch to ask about postage and to place an order.